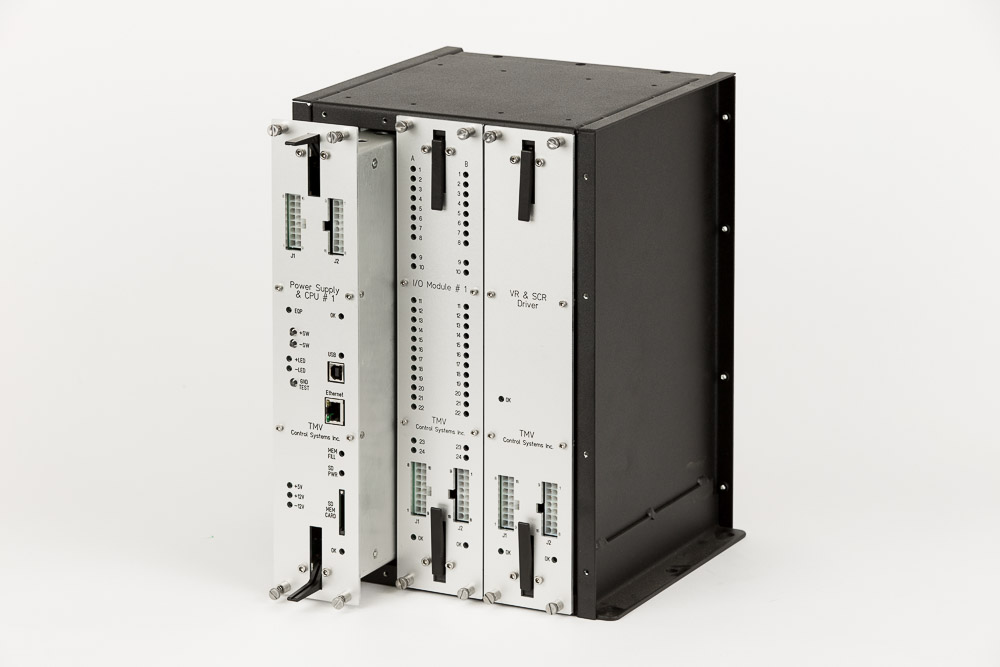 TECU is TMV's complete electronic control package for your locomotive.
Efficiently and quickly managing hundreds of analog and digital input and output signals, TECU is nimble yet robust in meeting the rigors associated with rail applications.
The package allows for easy integration in a variety of new locomotives, streetcars, and marine vehicles, as well as an upgrade to existing platforms and older diesel electric trains. TECU can be configured into mother-slug configurations, conventional diesel-electric locomotives, diesel-hydraulic locomotives, passenger trains and streetcars.
Check out our Gallery for photos of TECU applications.
Check out our Case Studies page for stories of TECU applications,
Or see Knoxville Locomotive Works website page:
Locomotives that Emit Less, Consume Less, and Do More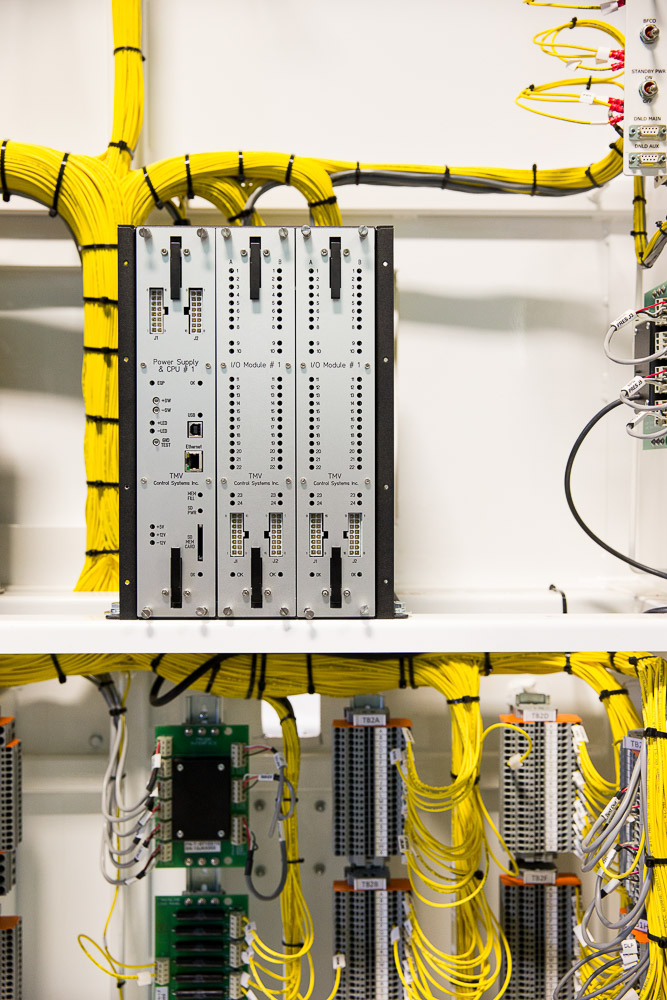 Advantages Include:

~ Easy installation
~ Easy & Intuitive to use
~ Offers an extensive amount of capabilities & capacity
~ High degree of system customization to control and monitor exactly what you want
~ "Reach Back" capability maintained when the TECU is updated, so your version will never become obsolete
~ Easy integration of newest technology into platform
~ Precise and constant wheel-slip control, which increases wheel-to-rail adhesion for greater tractive effort (20-30%)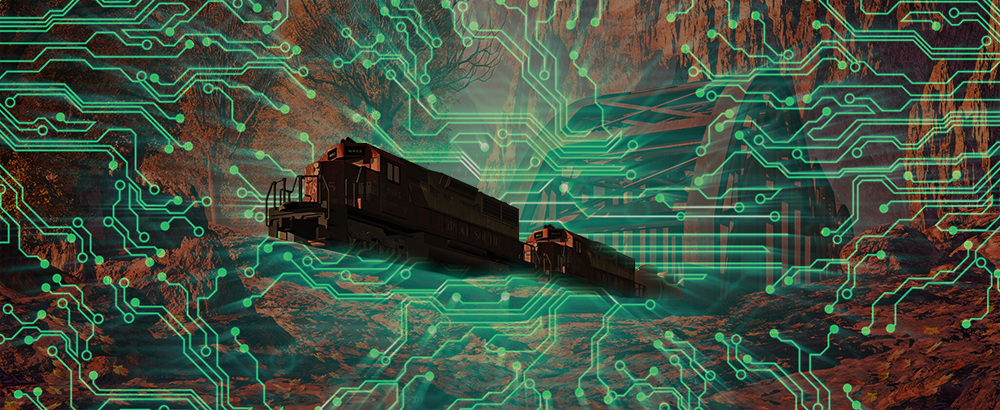 ~ Detailed and accurate data and fault logs offer superior diagnostics to monitor and troubleshoot what occurred,
when, and in which order. 
~ Common interface-type ports for data retrieval
(USB, Ethernet, RS232, RS485) 
~ Reliability & Performance – nearly 500 systems since 2005.


$$ Money Savings $$
~ Easy-to-use software package with no licensing or subscription fees. 
~ Software upgrades within warranty period at no additional cost.
~ Reduction in wiring and contactors needed for retrofit applications. 



Standard and Optional control features include:
AESS
Wheel slip & Wheel creep
Cooling fan
Transition
Air compressor
Ground relay reset
Traction motor cut-out
External load box testing
Over-current & over-voltage protection
Pinion slip & locked axle protection
Sanding control
Main generator over-voltage protection
Information displayed on laptop or colour graphic touch-screen display
Traction motor temperature calculation and protection
Battery field chopper to replace large load regulator
Automatic ground relay reset
Fault logging, statistics & diagnostics
Laptop port for download of fault data



TECU Add-ons


The Touch-screen colour LCD display unit can display several different screens of information to show live data, and to perform locomotive tests. It is capable, modern, easy-to-navigate and customizable.
The TECU display eliminates the need for the communication interface panel (which is required on other systems). Equipped with high-speed, standardized CAN interface for optimal engine control.






The Governor Oil Pump is one of TMV's Auto-Start products. It assists the governor, and moves the lay shaft out of the no-fuel position during auto-start, enabling governor oil pressure to build and fuel injectors to function.








Other auto-start items within the kit include:
– 100psi & 200psi pressure sensors
– LOS Override solenoid valve
– EPD override solenoids
– Thermistors
– Load shed relays
– Engine Prime
– Engine Start
– Start Buzzer
– & any other required sensors and switches.