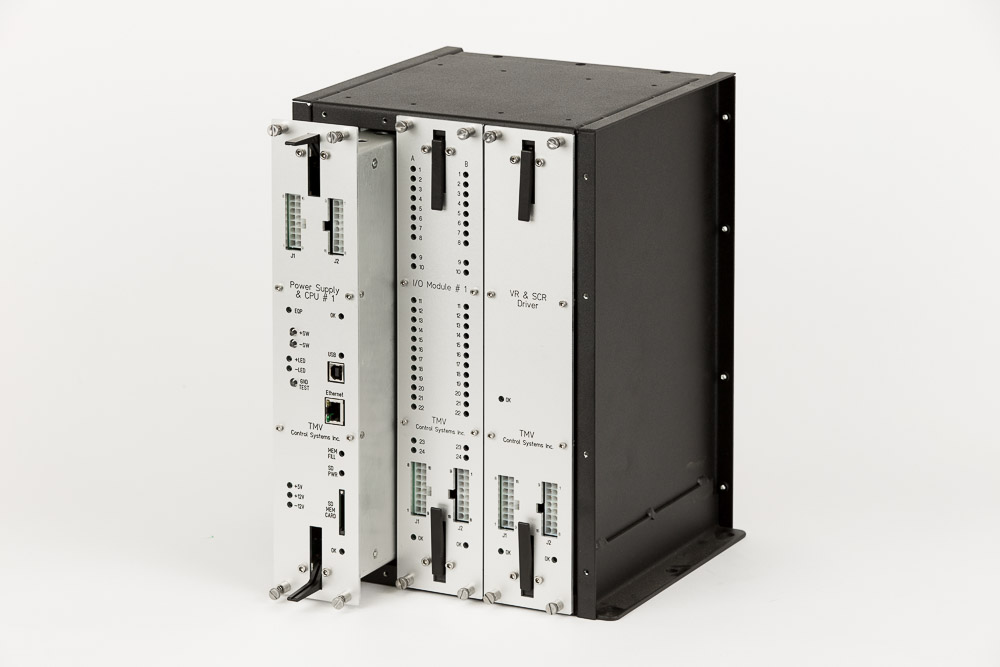 TECU is TMV's complete microprocessor-based control package for your locomotive.
Efficiently and quickly managing hundreds of analog and digital input and output signals, TECU is nimble yet robust in meeting the demands of rail applications.
The package allows for easy integration in a variety of new locomotives, streetcars, and marine vehicles, as well as an upgrade to existing platforms and older diesel electric trains. TECU can be configured into mother-slug configurations, conventional diesel-electric locomotives, diesel-hydraulic locomotives, passenger trains and streetcars.
The TECU is an All-in-One system, with Event Recording, Locomotive Monitoring, Auto Engine Start up & Shut down (AESS), and wheel slip & slide control. Keep scrolling to see additional products for above-par data collection.
Locomotives with TECUs
| | | | | | | |
| --- | --- | --- | --- | --- | --- | --- |
| Battery 999 | GP11 | GP39 | GP7 | SD39 | SE10B | SW800 |
| BL14 | GP15 | GP39-2 | GP9 | SD40 | SE15B | SW900 |
| BL20 | GP16 | GP39-3 | MP15-AC | SD40-2 | SE15B-T4 | |
| BL36 | GP30 | GP39-9 | MP15-DC | SD40-3 | SE25B | |
| DL541 | GP35 | GP40 | MP36PH | SD45 | SE32C | |
| E8 | GP38 | GP40-2 | SD10 | SD50 | SW1001 | |
| F40PH | GP38-2 | GP40-3 | SD20 | SD60 | SW1200 | |
| F59PH | GP38-3 | GP49 | SD35 | SD70MAC | SW1201 | |
| F7A | GP38-AC | GP59 | SD38 | SD9 | SW1500 | |
| F7B | GP38-DC | GP60 | SD38-2 | SD90MAC | SW8 | |
Long list of locomotive models running under TECU systems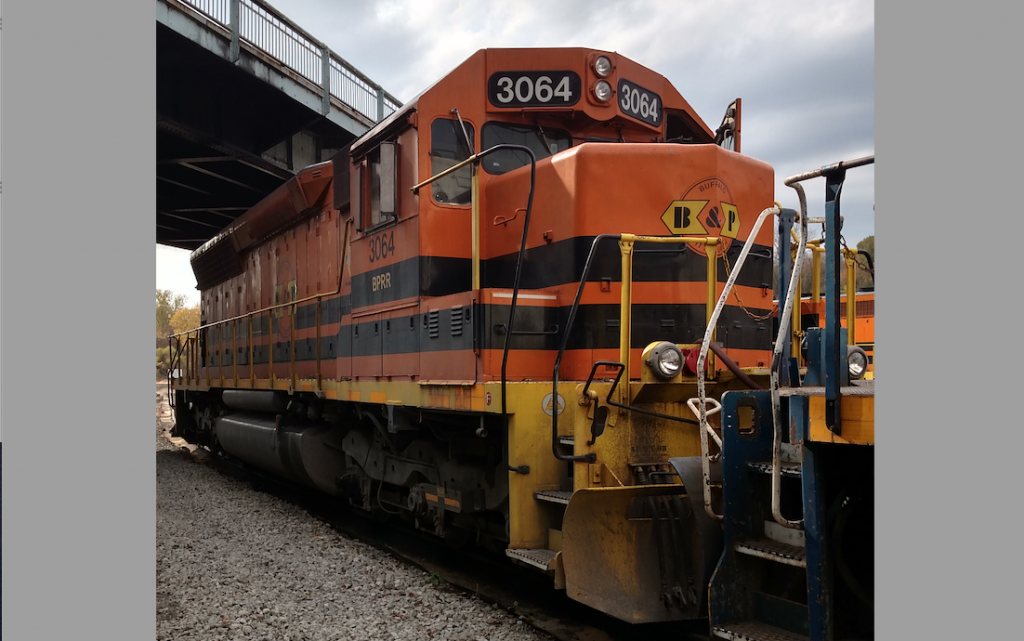 Check out our Gallery for photos of TECU applications.
Check out our Case Studies page for stories of TECU applications,
Or see Knoxville Locomotive Works' website page:
Locomotives that Emit Less, Consume Less, and Do More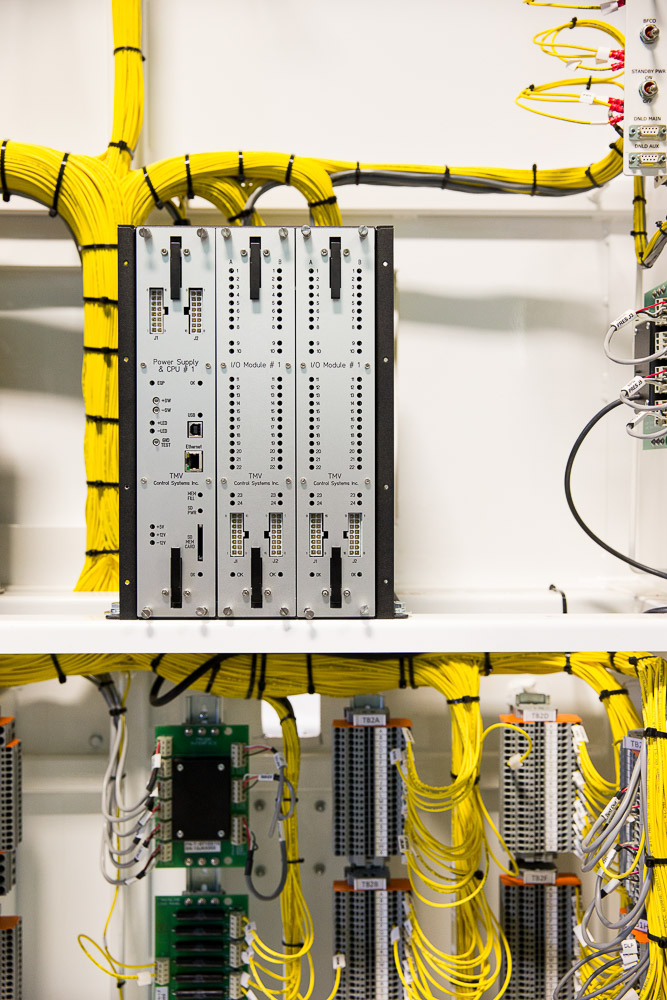 Advantages Include:

– Easy installation.

– Easy & Intuitive to use.

– Common interface-type ports for data retrieval
(USB, Ethernet, RS232, RS485, MultiMedia Card).

– Reliability & Performance – nearly 700 systems since 2005.

– Offers an extensive amount of capabilities & capacity.

– High degree of system customization to control and monitor exactly what you want.

– "Reach Back" efficiency maintained when the TECU is updated, so your version will never become obsolete.

– Easy integration of newest technology into platform.

– Precise and constant wheel-slip control, which increases wheel-to-rail adhesion for greater tractive effort (20-30%).

– Detailed and accurate data and fault logs offer superior diagnostics to monitor and troubleshoot what occurred,
when, and in which order.


Money Savings
– Easy-to-use software package with no licensing or subscription fees.

– Software upgrades within warranty period at no additional cost.

– Reduction in wiring and contactors needed for retrofit applications.

– UTEX program – Unit Exchange for quick swapping and problem solving on-the-go.





TECU Add-ons


The Touch-screen colour LCD display unit can display several different screens of information to show live data, and to perform locomotive tests. It is capable, modern, easy-to-navigate and customizable.
The TECU display eliminates the need for the communication interface panel (which is required on other systems). Equipped with high-speed, standardized CAN interface for optimal engine control.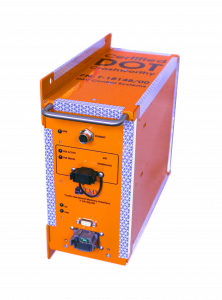 The Crash Hardened Memory Module keeps data safe in the event of a crash, with protection against fire, impact shock, and submersion. Because the TECU is your onboard Event Recorder, these valuable data recorded need to be saved. This includes speed data: so you can check speed limit conformance and efficiency, temperatures: to check the health of your locomotive, run time, notches, and reverser position: so you can track performance of runs, engine stats: so you can predict maintenance, and of course, voltages and current: to monitor the activity of your generator and traction motors.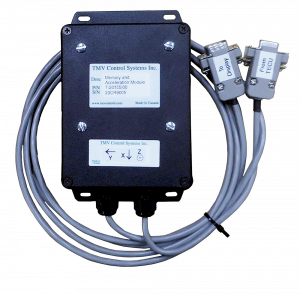 G Force Sensor, to collect data on gentle or rough handling, is a valuable tool for training crew members, or for settling disputes with leasing clients.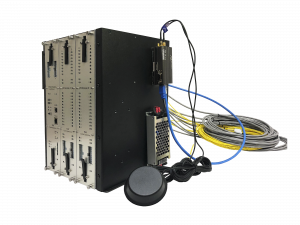 The Remote Health Monitoring cellular kit addition to the TECU enables you to remotely view your locomotive whereabouts and all other gathered data. This is a powerful management tool as it enables the fleet manager to observe a wealth of information without relying on physically being present, contacting the crew, convenient times of day, or other technology such as video chatting. Any time of day or night, from anywhere, your managers can direct assets and service trucks, plan routes, plan around weather conditions, preplan maintenance and fueling, and accurately answer customer questions about location and status of shipments.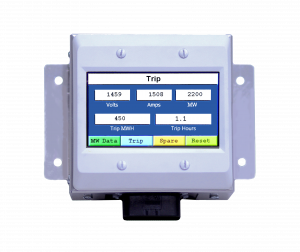 A Megawatt Meter is a major convenience for the maintenance crew, when tracking fuel usage proves difficult. The most accurate way to track engine work is through megawatt hours, which truthfully indicate the energy expended by the locomotive engine and generator during runs. If your train is long and inclines are steep, the megawatt hour meter will let you know exactly how much harder your locomotive has to work to accomplish its tasks.







A Fuel Level Display that works in bright and dimly lit conditions is a necessity. Fuel level is monitored and displayed, and useful fuel usage information is sent to the onboard display which is mounted in the cab. The onboard display can serve dual purpose as a Megawatt Monitor, for additional engine and generator statistics.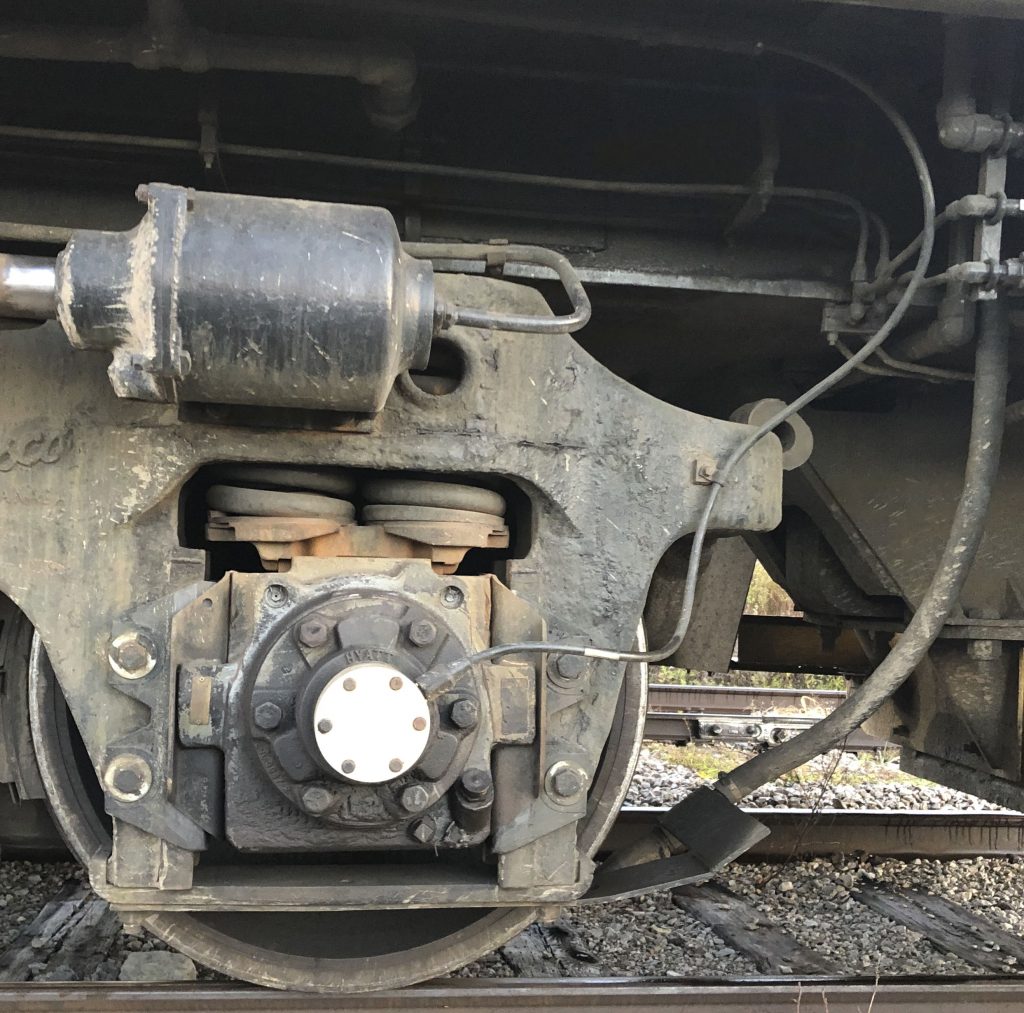 TMV Axle Generators are for getting accurate speed measurements from DC traction motors. These speed data are used by the onboard TECU control system to quickly respond to wheel slips and slides, eliminating traction problems such as wasted time, wasted energy, and overheating the rail. In conjunction with sanding control, the TECU will accelerate your train at the fastest possible rate.











Auto-start items within the TECU kit include:
– 100psi & 200psi pressure sensors
– LOS Override solenoid valve
– EPD override solenoids
– Thermistors
– Load shed relays
– Engine Prime
– Engine Start
– Start Buzzer
– & any other required sensors and switches.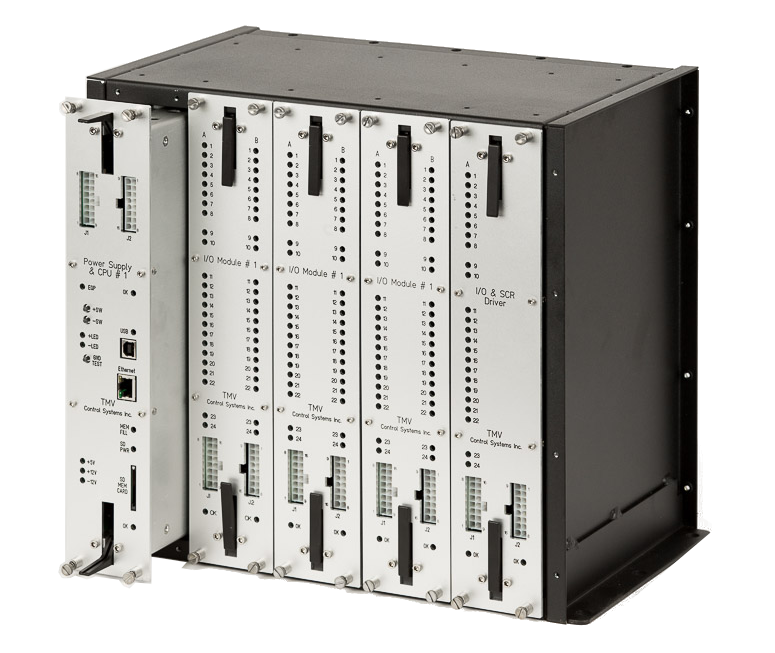 Standard and Optional control features include:
AESS
Wheel slip & Wheel creep
Cooling fan
Transition
Air compressor
Ground relay reset
Traction motor cut-out
External load box testing
Over-current & over-voltage protection
Pinion slip & locked axle protection
Sanding control
Main generator over-voltage protection
Information displayed on laptop or colour graphic touch-screen display
Traction motor temperature calculation and protection
Battery field chopper to replace large load regulator
Automatic ground relay reset
Fault logging, statistics & diagnostics
Laptop port for download of fault data