TECU-PC is the Computer Program Included with the Purchase of Your TECU






TECU-PC: The software package that interfaces with the TECU System, available to customers at no additional cost with the purchase of a TECU system and includes unlimited number of users.
To download, view, and analyze your vehicle's data.



You can download:
Fault logs,
Short Term Logs (which are the last two minutes of recorded activity),
Real Time Captures (including the ability to review them later),
and current Statistics on the TECU and its sensors.


Customers find TECU-PC to be an extremely important tool in troubleshooting locomotive performance.




3 Ways to View Data
There are three different Data Viewing Modes:
Screen Display, which shows exactly what's on the touchscreen;
Table Display, which displays data in tabular form; and
Graph Display which displays selected data channels in graphical form.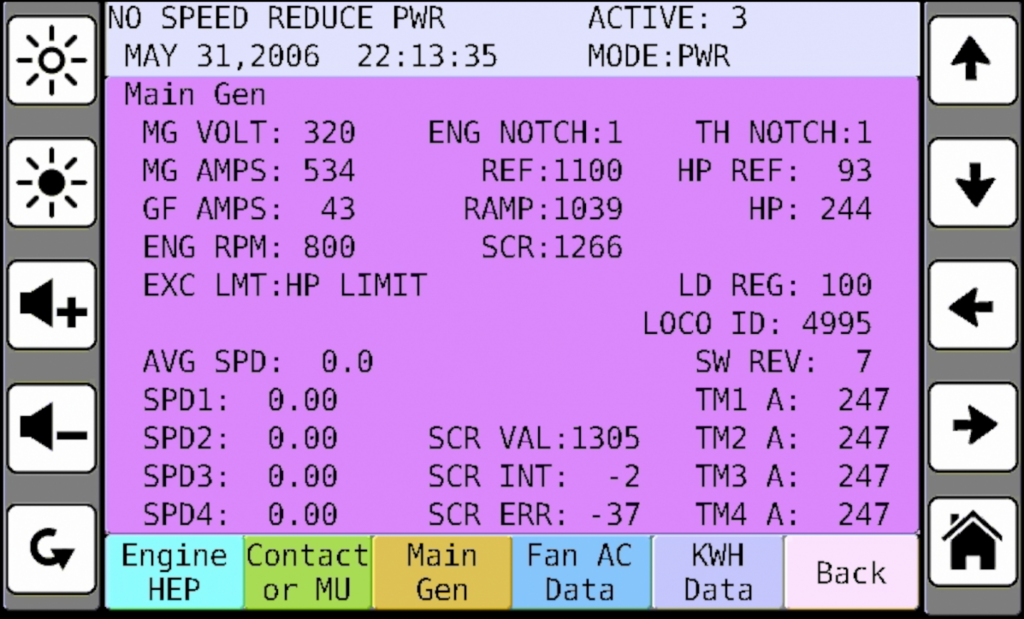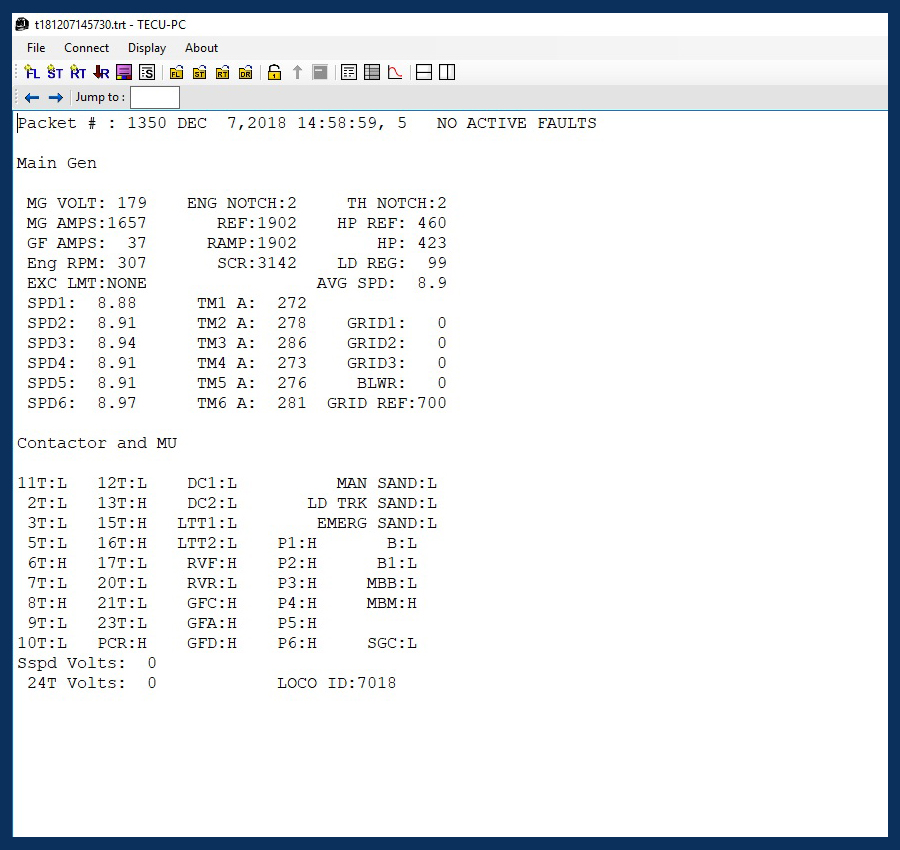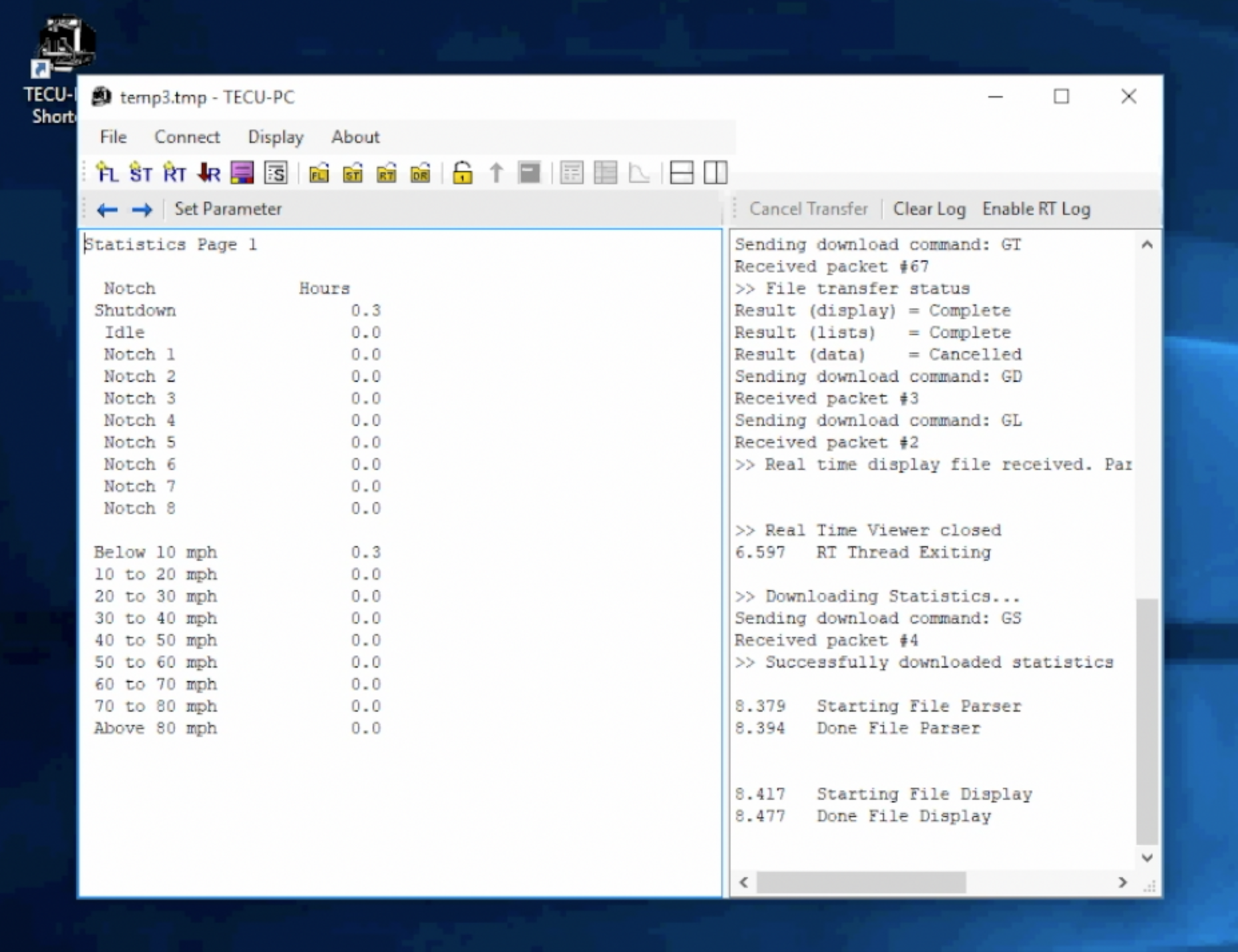 Remote and Serial Connections Available
Two connection methods are available to download data or upload software to the TECU: Either physically through a serial port, such as the Tera Grand Premium High Speed USB 2.0 to Serial RS-232 DB-9 Converter, with FTDI chipset — or remotely through a TCP socket.
System Requirements
• Microsoft Windows 10, 8, 7, XP, Vista, or 2000 SP4.
• Computer with 766 MHz Pentium or compatible processor (1.5 GHz+ recommended)
• 256 MB RAM (512 MB + recommended)
TECU-PC is also for upgrading TECU software and to access the TECU system terminal for Remote Health Monitoring.