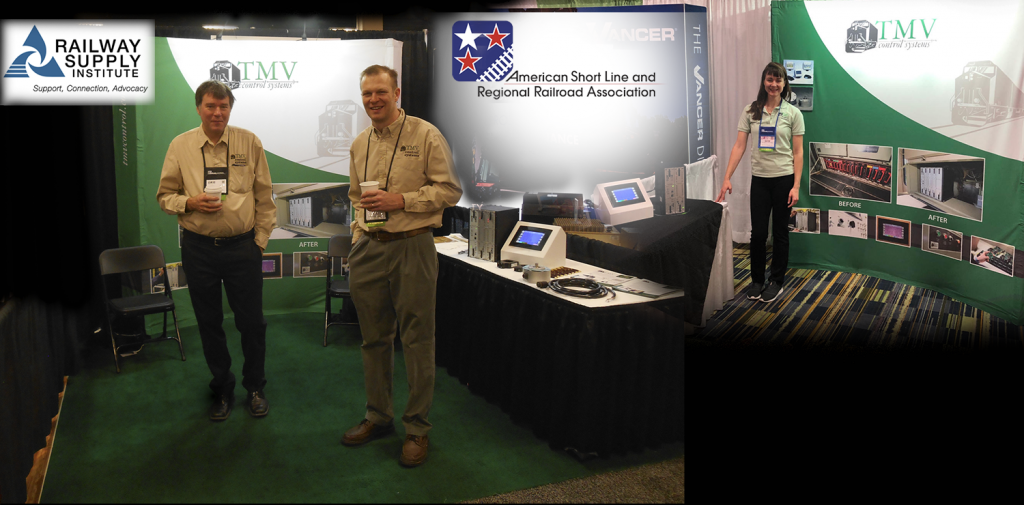 RSI and ASLRRA: TMV's Membership Experience
TMV attends at least two trade shows a year, the RSI show and the Short Line show. These events are rewarding and indispensable, as is our membership with the two organizations that work so hard to put them on.
RSI is the Railway Supply Institute. This is a North American organization that ties a huge portion of the rail industry together. They also advocate to Congress on behalf of the various industry segments, including mechanical, communications & signalling, maintenance of way and passenger industries.
"The Railway Supply Institute mission is to support, connect, and advocate for railway suppliers. RSI connects members to their customers and partners, supports the improvement of the industry, assists members in the global marketplace, and represents the industry during the regulatory and legislative process."
Locomotive Models with TMV Products:
SW8
SW800
SW900
SW1001
SW1200
SW1201
SW1500
MP15AC
MP15DC
GP7
GP9
GP11
GP15
GP16
GP30
GP35
GP38
GP38-2
GP38-3
GP38AC
GP38DC
GP39
GP39-2
GP39-3
GP40
GP40-2
GP40-3
GP49
GP59
GP60
SD9
SD10
SD20
SD35
SD38
SD38-2
SD39
SD40
SD40-2
SD40-3
SD45
SD50
SD60
SD70MAC
SD90
E8
F7A
F7B
F40PH
F59PH
GT26
PSC.LSL-1400
Dash 8's
Dash 9's
BL14
BL20
BL36PH
SE10B
SE15B
SEB-T4
SE25B
SE32C
Re-powers w/MTU Engines
Re-powers w/Cummins Engines
Various Mother-Slugs
Various Gen-Sets
The American Short Line and Regional Railroad Association, has a more precise focus on the short lines of North America than does the RSI. Short lines are so important to TMV. They have supported, backed up, invested in, took a chance on, endeavoured and experimented with TMV in our early days, and are one of the main reasons for our success today. Because of Short Lines, TMV has gained a full collection of application experience, and now has an impressive list of locomotive types the TMV system is installed on. We are not only grateful to our short lines, but also to the ASLRRA that has helped to make us neighbours on a huge continent.
To find TMV on the ASLRRA site, click here
At the Railway trade-show last year in Nashville Tennessee (RSI/CMA 2018), TMV was fortunate to enjoy a lunch with Genesee & Wyoming Railroad. This video was made for the luncheon, as a brief look at some of TMV customers – who they are and where they are located.
TMV presented a slideshow describing our TECU control system, as well as introducing a few new locomotive electrical products, such as our stand-alone AESS.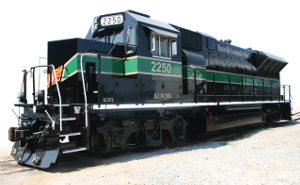 Many KLW (Knoxville Locomotive Works) locomotives are equipped with TMV control systems.
Click here to see KLW's website.





Thank you for reading, for other articles in the series:
Introduction – TMV Claims to Pass Muster
Pass Muster – 1 – Capability Test Report for Nippon Sharyo
Pass Muster – 2 – The Railway Industry and ISO 9001
Pass Muster – 4 – Meeting Customer Specs
Conclusion – Quality Policy and the Workplace