TMV customers have often noted the high degree of customization we're able to offer. Because of the TECU's simple and easy-to-understand design, it can be integrated into virtually any locomotive or traction motor vehicle. Call it customer service or technical backing, TMV provides consistent accommodation through knowledgeable support and diagnostic design features.
To help illustrate the scope of TECU applications, a case study of a marine assignment on the shores of New York and San Fransisco is presented. A project born out of a passion for preservation – of history and of our environment.


Hornblower Hybrid



Alcatraz

Statue of Liberty


"Pilot House", "Port", "Starboard" and "Trolling Valve", are not common vernacular around the TMV workplace – but even so – the marine project of 2011 didn't set records for accumulated hours of project engineering time. Diesel-electric is the air TMV breaths, weather on land or off, so the idea of customizing the TECU to a ferry was as feasible as any other vehicle.


Pioneer of Hybrid Technology

Re-powered in time for a December 2008 maiden voyage, a 64-foot catamaran from Hornblower Cruises was destined to pioneer a hybrid technology. The efficiency aspect of this dream project fit with TMV's values, and coming on board proved to be a rewarding experience. Research was conducted on conditions of operation, systems involved, and sensors needed. By April, 2011, a 2-slot TECU was designed, built, and shipped to East Northport, NY, for installation on the New York Hornblower, going to Staten Island. That summer, a similar TECU was sent for the Alcatraz Clipper.
One of 2009's "Significant Boats"
Already praised on workboat.com as one of 2009's "Significant Boats", the implementation of the Hybrid Technology in 2011 brought the Hornblowers to even higher "green" status. A combination of diesel-powered generators, electric motors, wind turbines and solar panels power these vessels between their cities and national landmarks.
From humble beginnings, the 64-foot long catamaran now touts the ability of using 75% less fuel. Most of its time is spent idling at the dock, and this time is now spent with diesel motors shut off. Power needed is taken from on-board batteries, which are charged through the hybrid's various methods.
Where's the TECU?
Located behind closed doors, the TECU is inconspicuously engaged in private conversation with every part of the ship. This monitoring is away from the public eye, but the crew can see every status update via a TMV display screen. If any of the vessel's system is not functioning as intended, the display instantaneously alerts the crew. Diagnostics can be easily generated and followed by corrective action, often without interrupting passengers or schedules.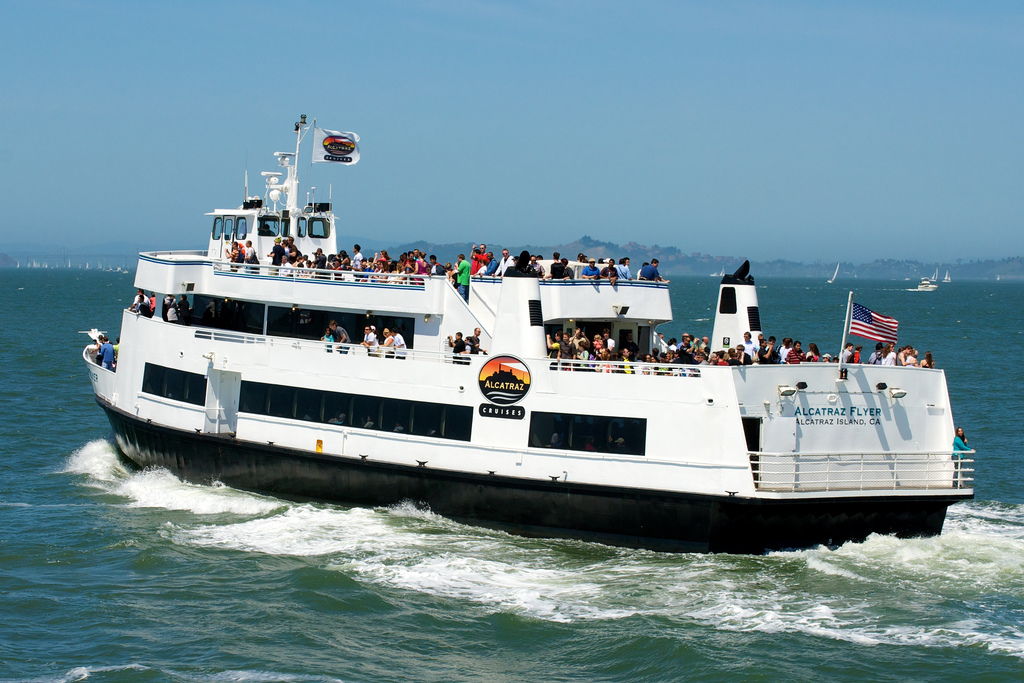 Hoisting anchor only when a project is in perfect working order, TMV was proud to move on to other projects. Discreetly continuing to work perfectly, this project has nearly faded into TMV memory. Seven years have elapsed with no news of the Hornblower. The adage "no news is good news" seems fitting.

American Traction Systems Hybrid Ferry Operational Review