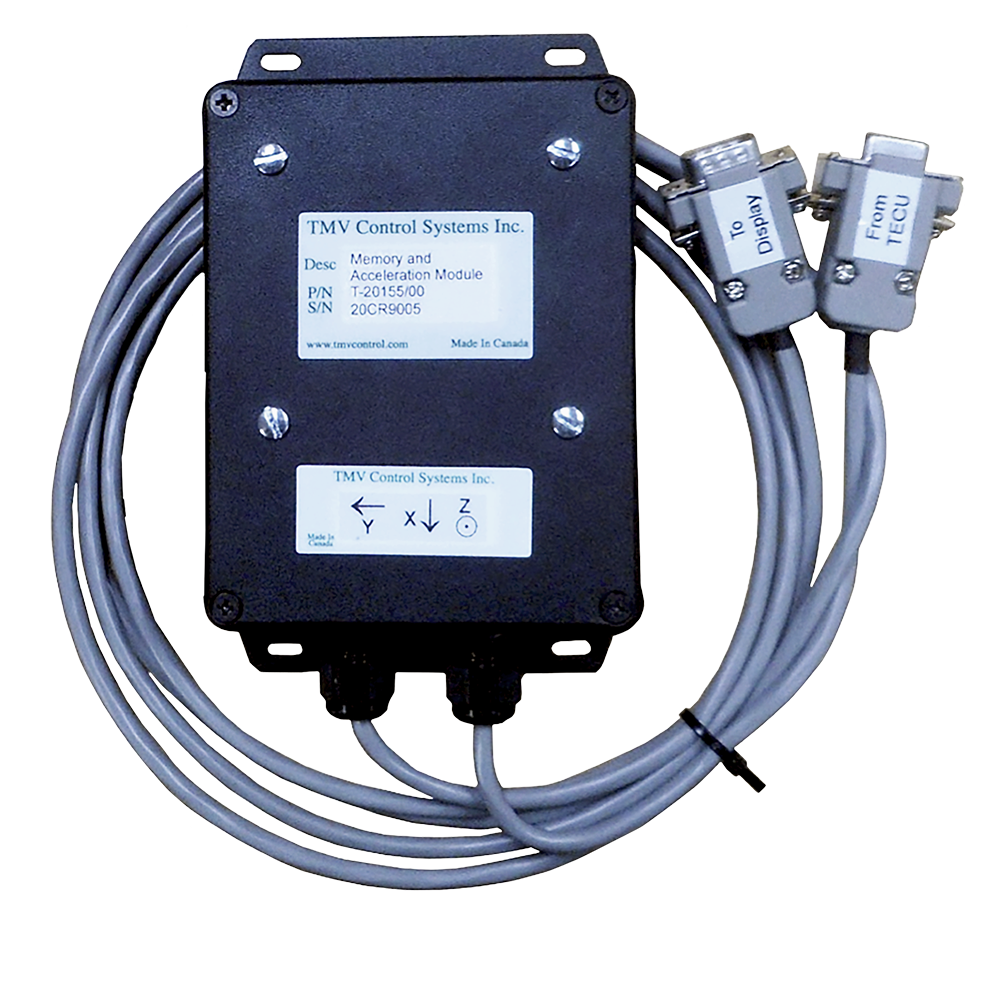 For when you need to sense hard couplings, and to record locomotive abuse data, TMV developed a G-Force sensing unit.
An accessory to the TECU, this sensor is to be mounted in or around the main electrical cabinet and connected to the TECU and the TECU Display, where you can view your locomotive's G-Force data. This is TMV's solution to the Impact Detection requirements of railroads, where you need to know the details of switching operations or problematic routes.

How do you determine the threshold for too much impact or normal operation? TMV has the expertise to calibrate the sensor to your operations, to get you the data you need to point out, address, and solve problems. This is an affordable option to avoid coupling damage, as couple components such as knuckles can be very expensive to replace.

Safe Data
Sometimes called the Memory Acceleration Module, the unit contains both an accelerometer and memory. In the event you need to swap your TECU's CPU module, the G-Force Sensor will save information on memory, and will be available to you at any time.


Safety Compliance Tracking
Impact Detection like TMV's G-force monitoring can help you track compliance with safety and operation rules. It can help distinguish between aggressive driving behaviour and safe operation. Alternatively, it can be the data you need to back up your employees when derailments or other unfortunate events occur. You can compare control stand data (gathered by the TECU) with the G-force data to determine when the impact occurred, and how your operators reacted to it.


Contact Us to add this accessory to your TECU-equipped vehicle!